Koreans have such great skin. I don't even think they have an acne problem as much as Americans. But I do know that all the actresses, actors, and models all have plastic surgery done on their face. It seems inevitable for them to hire anyone without having surgery done. Here are some of the before and after pictures that is unbelievable.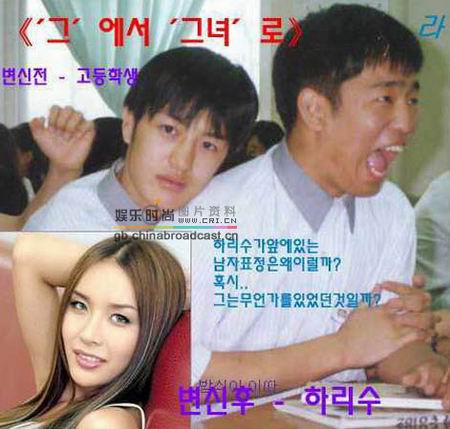 This one is my favorite, transgender into actor/model Harisu
Koreans are King of Plastic Surgery!