Breathe taking!
Has anyone watched Paradise Kiss? I am in love with this anime. Just the name of this anime already highlight the creativity of it. This anime has motivated me to sew and become fashionista. The story plot is kinda cheesy but I love the art and the details of every scene. It is about a group of student designers in search for the perfect model for their final project at their fashion school. Somehow they caught this random girl that is utterly obnoxious and annoying to become their model. Her figure and beauty was perfect for the final project but her personality stinks. Her tough layer of skin unveils as she hung out with these group of students more and more. They welcome her to the fashion world. The characters in this anime are really unique and dressed in their own individual style. I cried when George had to leave to America to pursuit as fashion designer. I envy Japan, they have such creativity and a huge fashion culture while U.S. only have Abercombie and Hollister. I love this anime so much I probably watched this like 10x times! Someday I too would love to go to Paris and study fashion.
see more details.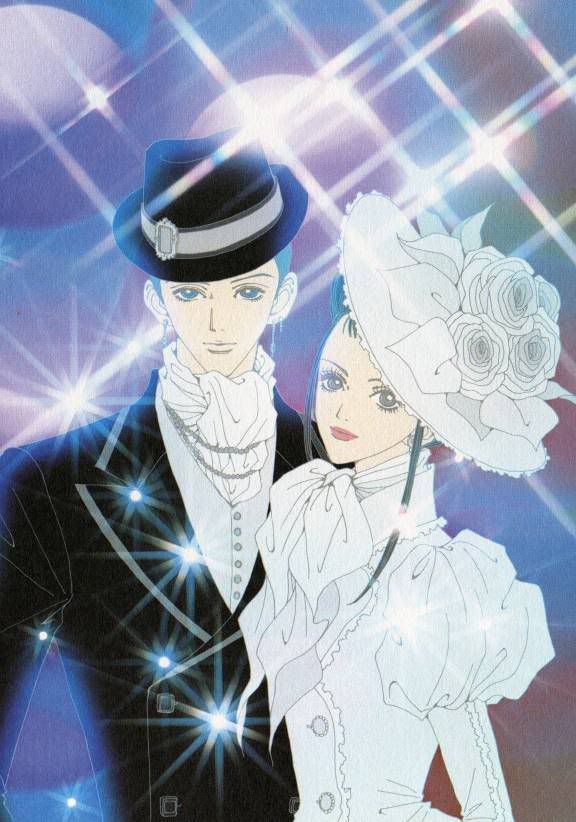 George and Yukari
creativity is endless
The beautiful blue dress, well its suppose to be blue.
If you think 12 episodes are too much to watch. I would at least suggest you to watch the ending. It is so touching! Kinda a spoiler though.
When George left, he gave a key to Yukari. As a token for his love he gave her all his clothes that he made. Ahhhh I envy!
love this cosplay
So when I read that they will be releasing the Live Action in May 2011, I got so EXCITED! I can't wait to see it. Though my expectations are kind of low, since nothing is really compared to the manga but I am interested how the actor and actress portray their acting capabilities. Here is a full article about the
release!
TRAILER
Isabella
Must watch the anime series!